KIA Niro: How to connect
Outdoor (if equipped)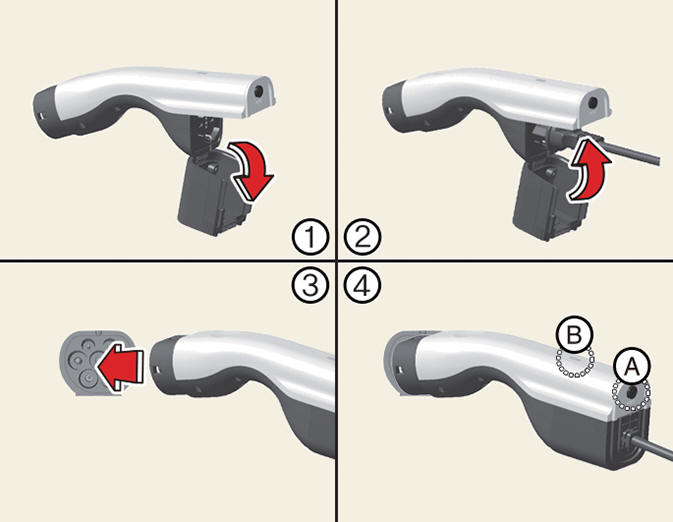 Open the cover of the V2L connector.
Close the cover after connecting home appliances and electronic products to the power outlet.
Connect the V2L connector to the charging hole on the vehicle.
Press the switch (A) of the V2L connector and check whether the light (B) is on or off. The light (B) may not turn on normally when:
See the battery discharging limit for high voltage battery for driving in Energy consumption menu on the screen. If it is higher than the current amounts of high voltage battery, the light (B) does not turn on.
Check whether the light of V2L connector or indoor power outlet turns on or not.
If the warning message for V2L appears on the cluster, refer to "LCD display messages".
If V2L does not operate previously when you connects another home appliances, we recommend to visit an authorized Kia dealer/service partner.
Press the switch (A) to turn off the light (B) the V2L will be off. You can disconnect the V2 connector when the light (B) turns off or the charging door lock is deactivated pressing the door unlock button on the smart key.
Indoor (if equipped)
Connect to the power outlet located in bottom of the rear seat with the EV button in the ON (READY) position.
Use the mechanical key to unlock the power outlet cover.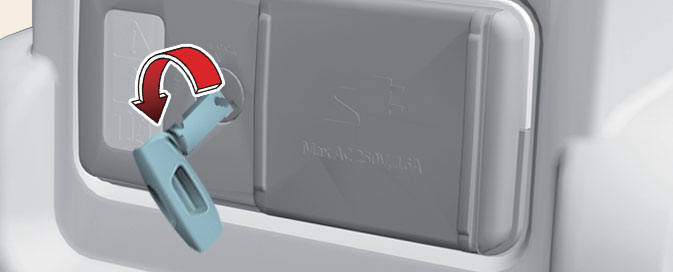 Check the operation status through the front indicator of the power outlet.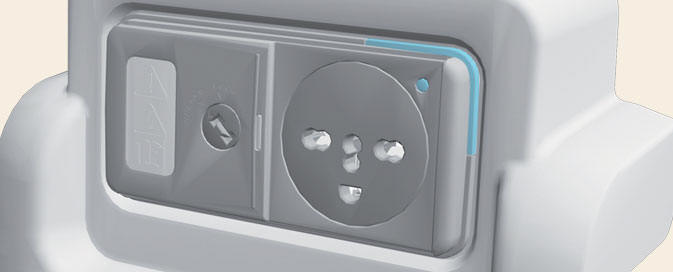 Blue: Standby
Red: No power supply even the power outlet is connected
Green: Normal power supply through the normal connection of the power outlet.
READ NEXT:
V2L finished. Defined charge level reached A: V2L finished. Defined charge level reached When the high voltage battery level reaches the discharging limit set level, the V2L will stop and the warning will be displayed. If you want to use th
A: Electric Vehicle Select EV and see the map from the infotainment system screen. Stations around the current location are searched. A: Electric Vehicle Select the icon on the screen. Around the course, around the current site, aro
A: EV Settings Battery conditioning mode Battery conditioning mode The Battery conditioning mode is efficient during the winter time when the high voltage battery temperature is low. This mode is recommended to improve driving
SEE MORE:
The Rear Occupant Alert (ROA) is provided to help prevent exiting the vehicle with a rear passenger left in the vehicle. Operation Select Convenience ? Rear Occupant Alert on the Settings menu. Alert operation A: Check rear seat for
EGR Cooler Components and components location Components EGR cooler pipe A EGR cooler EGR cooler pipe B EGR cooler coolant hose Electric EGR control valve EGR cooler pipe C Gasket Operation EGR Cooler R