KIA Niro: Charging cable storage (if equipped)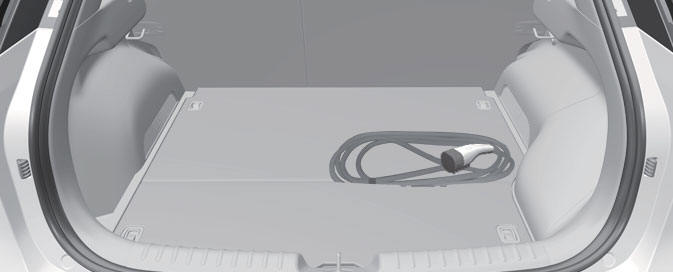 We recommend that the trickle charger cable should be put in the storage box after use.
Charging status indicator lamp for portable charger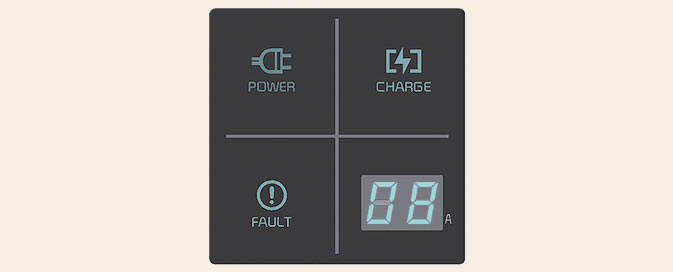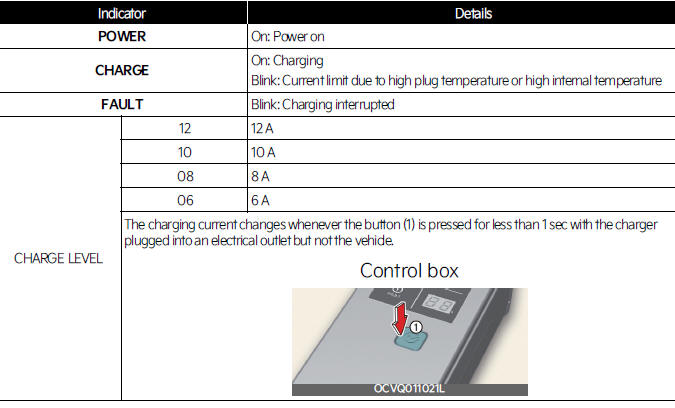 Status/Diagnosis/Countermeasure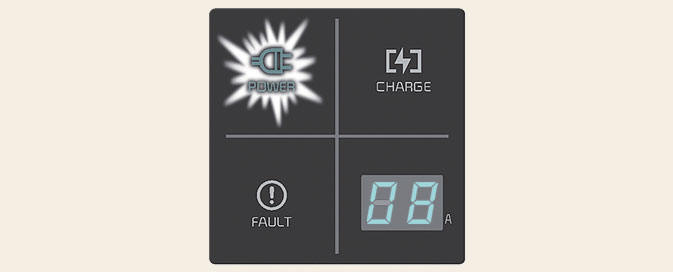 Charging connector plugged into vehicle (POWER Green ON)
Plug connected to an electric outlet (POWER Green ON)
While charging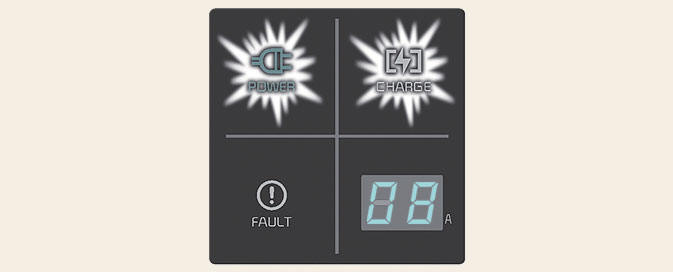 Charge indicator (POWER Green ON/ CHARGE Blue ON)
Charging current
Before plugging charging connector into vehicle (POWER Green ON, FAULT Red blink)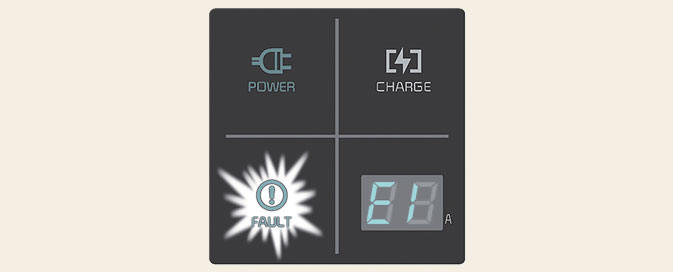 Abnormal temperature
ICCB (In-Cable Control Box) failure
Plugged into vehicle (POWER Green ON, FAULT Red Blink)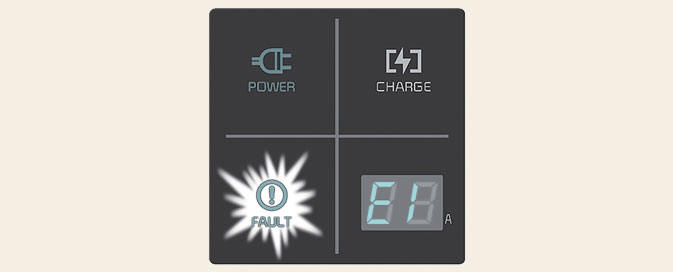 Diagnostic device failure
Current leakage
Abnormal temperature
Leakage current failure (POWER Green ON, FAULT Red Blink)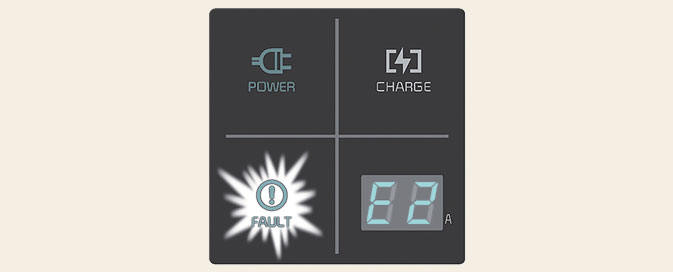 After disconnecting and reconnecting the power plug, press and release the button for 2 seconds or longer to clear the error.
Power saving mode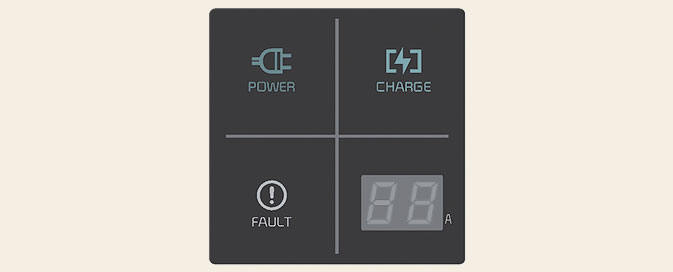 Charge level indicator is turned off if there is no status change for more than 1 minute.
READ NEXT:
Before disconnecting the charging connector, make sure the doors are unlocked. When the door is locked, the charging connector lock system will not allow disconnection. To prevent charging cable theft, the charging connector cannot be
When you cannot charge the high voltage battery after connecting the charger, check the following: Check the charging settings for the vehicle.(e.g. when scheduled charging is set, charging is not initiated immediately when the AC charger
SEE MORE:
Check the condition and connections of all the cooling system hoses and heater hoses. Replace any swollen or deteriorated hoses. The coolant level should be filled between the MAX or F and the MIN or L marks on the side of the coolant reser
The MDX-670P battery conductance and electrical system analyzer tests batteries as well as starting and charging systems for vehicle. It displays the test results in seconds and features a built-in printer to provide a copy of the results.