KIA Niro: Hybrid Motor Control System
Description
The Hybrid Power Control Unit (HPCU), composed of various components, is the core device among the Power Electronics devices that acts as the brain.
It comprises of the Hybrid Control Unit (HCU), an inverter Motor Control Unit (MCU), the Generator Control Unit (GCU)) and the Low-voltage DC-DC Converter (LDC).

Repalcement
Replace the HPCU.

(Refer to Hybrid Control System- "Hybrid Power Control Unit ")
Resolver Sensor Description and operation
Description
The accurate position of the rotor must be known at all times to ensure maximum output control of the motor.

Part Circuit Diagram
Hybrid Drive Motor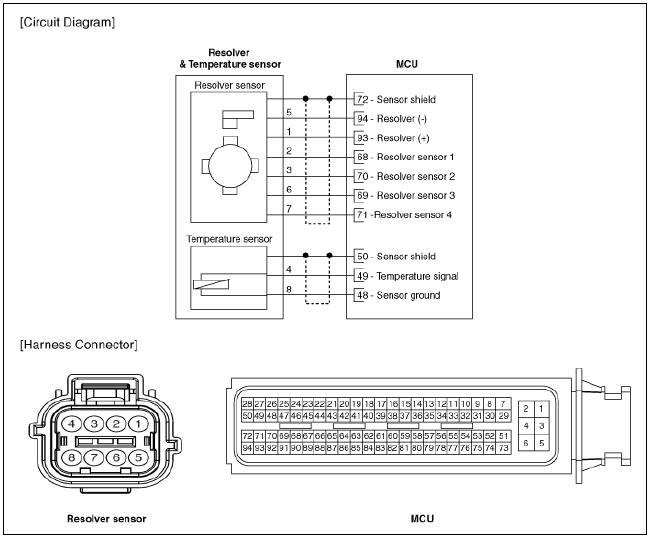 HSG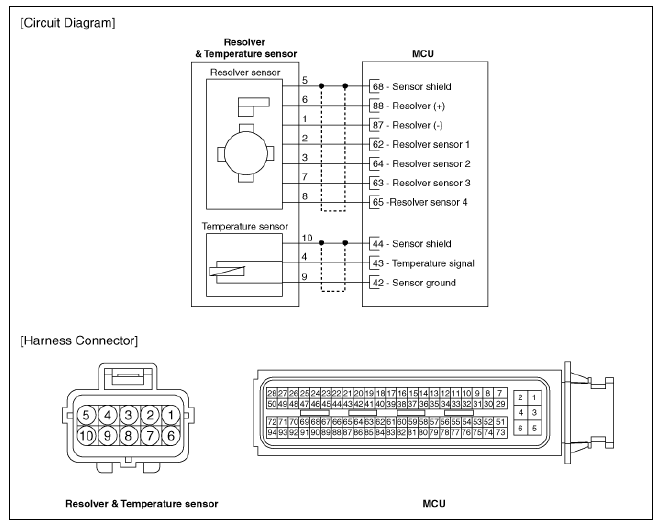 READ NEXT:
Inspection Hybrid Drive Motor Inspect the resolver sensor resistance. If the resolver sensor needs to be replaced, replace the hybrid drive motor assembly. (Refer to Hybrid Motor Assembly - "Hybrid Drive M
SEE MORE:
Replacement Warning Be sure to read and follow the "General Safety Information and Caution" before doing any work related with the high voltage system. Failure to follow the safety instructions may result in serious electrical injuries
Type A Type B Operation Press the switch to turn the room lamp on and off. Luggage room lamp (Kia NIRO Hybrid Operation Open the tailgate. The lamp will turn on. Vanity mirror lamp (if equipped) Operation The