KIA Niro: Manifold Absolute Pressure Sensor (MAPS)
Description
Manifold Absolute Pressure Sensor (MAPS) is a speed-density type sensor installed on the surge tank.
It senses absolute pressure of the surge tank and transfers the analog signal proportional to the pressure to the ECM. By using this signal, the ECM calculates the intake air quantity and engine speed.
The MAPS consists of a piezo-electric element and a hybrid IC amplifying the element output signal.
The element is made of silicon diaphragm, which has the pressure sensitive variable resistor effect of semi-conductor. One side of silicon diaphragm is 100% vacuum and manifold pressure is applied on
the other side. Hence, output is gained from the silicon variation in proportion to the pressure change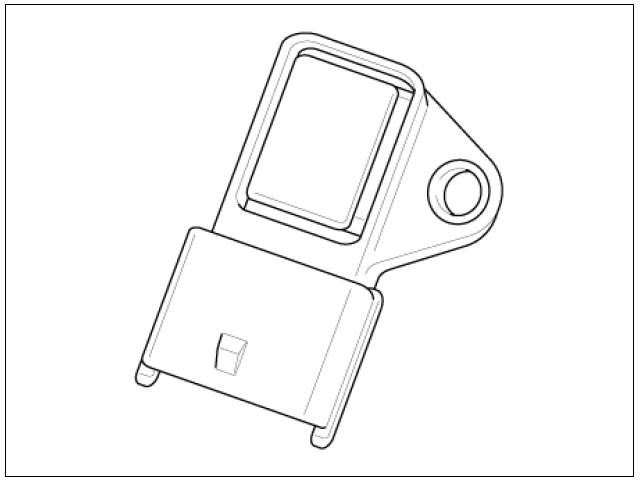 Circuit Diagram

Harness Connector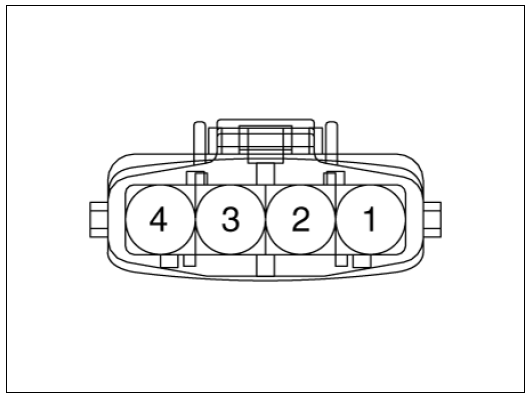 Inspection
Connect the KDS on the Data Link Connector (DLC).
Measure the output voltage of the MAPS during idle with IG ON.

Manifold Absolute Pressure Sensor (MAPS) Repair procedures
Removal
Switch "OFF" the ignition and disconnect the negative (-) battery terminal.
Disconnect the manifold absolute pressure sensor connector (A).
Remove the sensor (B) after loosening the mounting bolt from the intake manifold.
Manifold absolute pressure sensor mounting bolt: 9.8 - 11.8 N*m (1.0 - 1.2 kgf*m, 7.2 - 8.7 lb*ft)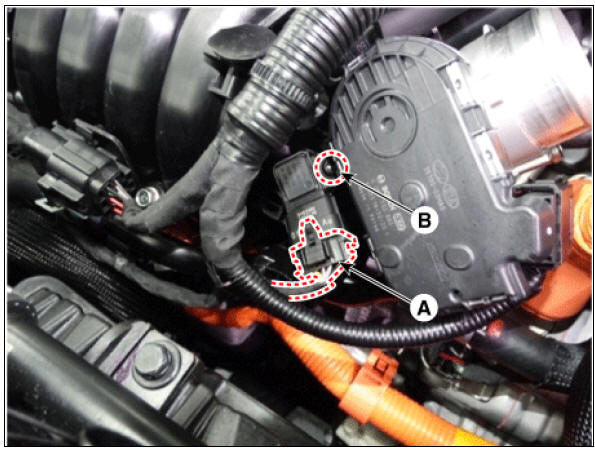 Installation
Warning
Install the component to the specified torque.
Note that internal damage may occur when the component is dropped. If the component has been dropped, inspect before installing.
Insert the sensor in the installation hole and be careful not to damage it.
Install in the reverse order of removal.
Signal Waveform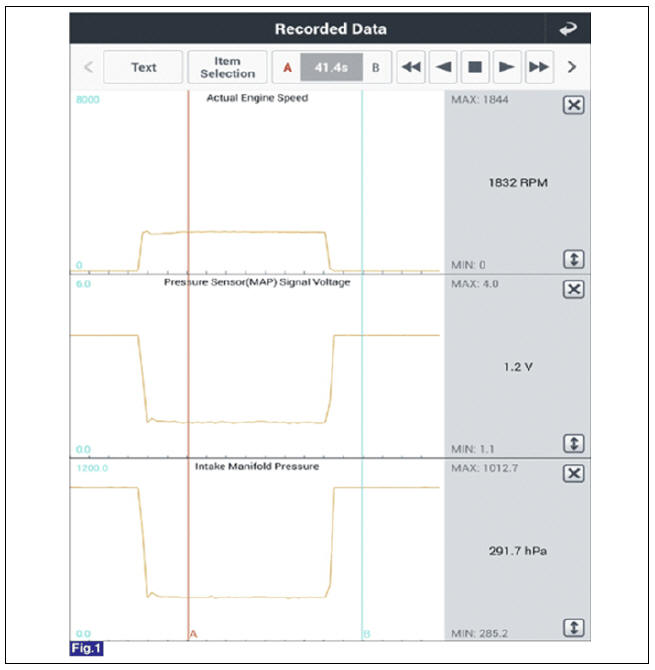 READ NEXT:
Description MAFS uses a sensing element made of a hot-film to measure the mass of intake air entering the engine and to send the signal to the ECM. A large amount of intake air represents acceleration or high load conditions while a small am
Specification Description Mounted inside the Manifold Absolute Pressure Sensor, Intake Air Temperature Sensor (IATS) detects the intake air temperature. To precisely calculate the amount of air, correction of the air temperature is requ
Specification Description Located in the engine coolant passage of the cylinder head, Engine Coolant Temperature Sensor (ECTS) detects the engine coolant temperature. The ECTS uses a thermistor with resistance in proportion to the tempera
SEE MORE:
A: Electric Vehicle Scheduled charging and target temperature Select EV ? Scheduled charging and target temperature on the screen. NOTICE Vehicle must be connected with the charging connector at the time prescheduled time for the sc
Operation Start the vehicle. Fasten the driver's seat belt. Close the driver's door, hood and tailgate. When the vehicle is ON, depress the brake pedal and shift to R or D. Depress the accelerator pedal while the gear is