KIA Niro: Rear window/outside mirror defroster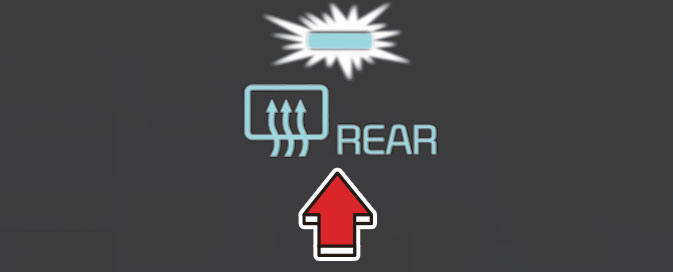 Operation
Press the rear window defroster button.

The indicator appears when the defroster is ON.

It turns OFF after approximately 20 minutes or when the vehicle is in OFF position.
CAUTION
Conductors
To prevent damage to the conductors bonded to the inside surface of the rear window, never use sharp instruments or window cleaners containing abrasives to clean the window.
Resetting defogging logic (Kia NIRO Hybrid)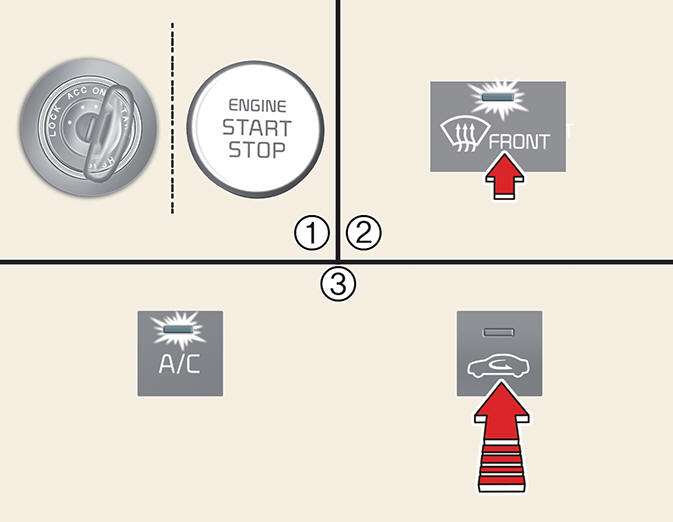 Operation
Turn the vehicle to the ON position.
Select ( ).
Within 10 seconds, press air intake button 5 times while pressing the air conditioner button (A/C).

The indicator light will blink 3 times.

Defog logic status is reset if the battery has been discharged or disconnected.
READ NEXT:
Operation Electric vehicle uses a PTC heater to control the heating of the vehicle. If you press the button manually to turn off the function, only the ventilation function works. To turn on the PTC heater when the HEAT button ind
Operation Pull the lever upward to open the center console storage. Push the button of the glove box, and it will open. WARNING To reduce the risk of personal injury in the event of sudden stop or collision, do not place unco
SEE MORE:
HPCU (Hybrid Power Control Unit) On-Board Charger (OBC) Charge Port Power Cable (HPCU↔HSG,Electronic A/C Compressor) Power Cable (HPCU↔Main High Voltage Battery System) Power Cable (Main High Voltage Battery System ↔ Sub High
Components Reservoir tank Reservoir hose & pipe Radiator Radiator upper hose Radiator lower hose Radiator upper mounting bracket (RH) Radiator upper mounting bracket (LH) Radiator lower mounting insulator (RH) Radiator low