KIA Niro: Heat button (Kia Niro EV)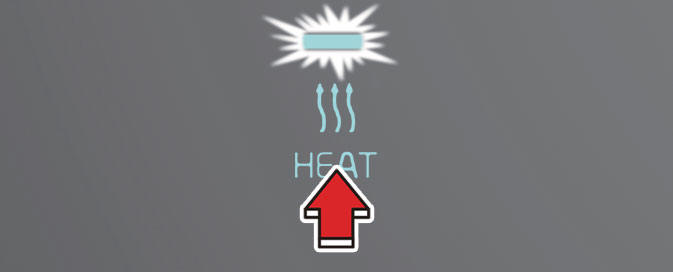 Operation
Electric vehicle uses a PTC heater to control the heating of the vehicle.
If you press the button manually to turn off the function, only the ventilation function works.
To turn on the PTC heater when the HEAT button indicator is OFF, press the HEAT button (indicator ON) and set the desired temperature.
* PTC: Positive Temperature Coefficient
WARNING
Do not use the ( ) or ( ) position during cooling operation in extremely humid weather. The difference between the temperature of the outside air and the windshield could cause the outer surface of the windshield to fog up, causing loss of visibility.

In this case, set the mode selection to the ( ) position and fan speed control to the lower speed.

Continued use of the climate control system operation in Recirculation mode for a prolonged period of time may cause drowsiness to the occupants in the cabin. This may lead to loss of vehicle control which may lead to an accident.
Continued use of the climate control system operation in Recirculation mode with the air conditioning OFF may allow humidity to increase inside the cabin. This may cause condensation condensation to accumulate on the windshield and obscure visibility.
Do not sleep in your vehicle or remain parked in your vehicle with the windows up and either the heater or the air conditioning ON for prolonged periods of time. Doing so may increase the levels of carbon dioxide in the cabin which may lead to serious injury or death.
CAUTION
To prevent damage to the conductors bonded to the inside surface of the rear window, never use sharp instruments or window cleaners containing abrasives to clean the window.
NOTICE
When the air conditioning is turned on by Auto defogging system, if you try to turn off the air conditioning, the air conditioning will not be turned off.
To maintain the effectiveness and efficiency of the Auto Defogging System, do not select Recirculation mode while the system is operating.
When the Auto Defogging System is operating, the fan speed adjustment knob, the temperature adjustment knob, and the air intake control button are all disabled.
Do not remove the sensor cover located on the upper end of the driver side windshield glass.

Damage to system parts could occur and may not be covered by your vehicle warranty.

If the battery (12V) is discharged or disconnected, Auto dehumidify settings will be reset. Readjust the set tings to turning Auto dehumidify option ON or OFF.
The infotainment system may change after software updates. For more information, refer to the manual provided in the infotainment system and the quick reference guide.
READ NEXT:
Operation Pull the lever upward to open the center console storage. Push the button of the glove box, and it will open. WARNING To reduce the risk of personal injury in the event of sudden stop or collision, do not place unco
Installing cargo security screen Cargo security screen band Cargo security screen cable Operation Take out the cargo security screen from the pouch. And slowly unfold the cargo security screen. Attach the cargo security screen
SEE MORE:
* The actual features in your vehicle may not necessarily be available due to the selected options or regions. Supplemental Restraint System (SRS) control module/rollover sensor Front impact sensor Side pressure sensors (front door)
Component Location Cooling Fan #1 Cooling Fan #2 Main High Voltage Battery Cooling Duct (Inlet) Main High Voltage Battery Cooling Duct (Outlet) Sub High Voltage Battery Cooling Duct (Inlet) Sub High Voltage Battery