KIA Niro: Tires and wheels
Tire care
For proper maintenance, safety, and maximum fuel economy, you must always maintain recommended tire inflation pressures and stay within the load limits and weight distribution recommended for your vehicle.
Recommended cold tire inflation pressures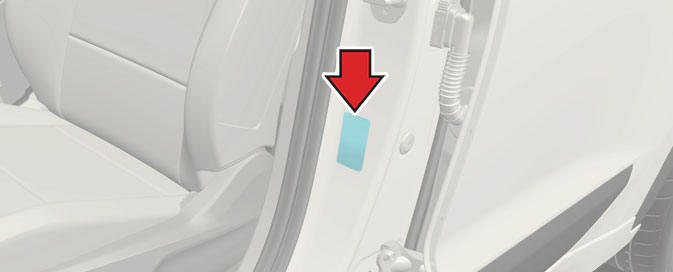 All specifications (sizes and pressures) can be found on a label attached to the vehicle.
INFORMATION
All tire pressures (including the spare) should be checked when the tires are cold. "Cold Tires" means the vehicle has not been driven for at least three hours or driven less than 1.6 km (one mile).
READ NEXT:
Remove the valve cap from the tire valve stem. Press the tire gauge firmly onto the valve to get a pressure measurement. If the pressure is low, add air until you reach the recommended amount. If you overfill the tire, release air by
The wheels on your vehicle were aligned and balanced carefully at the factory to give you the longest tire life and best overall performance. If you notice your vehicle vibrating when driving on a smooth road, your wheels may need to be rebal
This information identifies and describes the fundamental characteristics of the tire and also provides the tire identification number (TIN) for safety standard certification. The TIN can be used to identify the tire in case of a recall.
SEE MORE:
A: SCC (Smart Cruise Control) cancelled Smart Cruise Control will be temporarily canceled automatically when: Your driving speed is above 200 km/h (120 mph) The vehicle is stopped for a certain period of time The accelerator pedal i
Seat belt systems should never be disassembled or modified. In addition, care should be taken to ensure that seat belts and belt hardware are not damaged by seat hinges, doors, or other abuse. WARNING When you return the rear seatback to i