KIA Niro: High Voltage Battery System / Components And Components Location
Description
The High Voltage Battery System provides the hybrid drive motor, HSG, and electric A/C compressor
with electric energy and also reserves the electric energy generated during regeneration braking.It
consists of the battery pack assembly, BMS ECU, power relay assembly, case, control wiring, cooling
fan, and cooling ducts.
This battery is a Lithium ion Polymer Battery (LiPB) and has 96 cells (4 Cells x 24 Modules). The
voltage of each cell is 3.75V DC, so the rated voltage of this battery pack is 360V DC.
High Voltage Battery System / Components And Components Location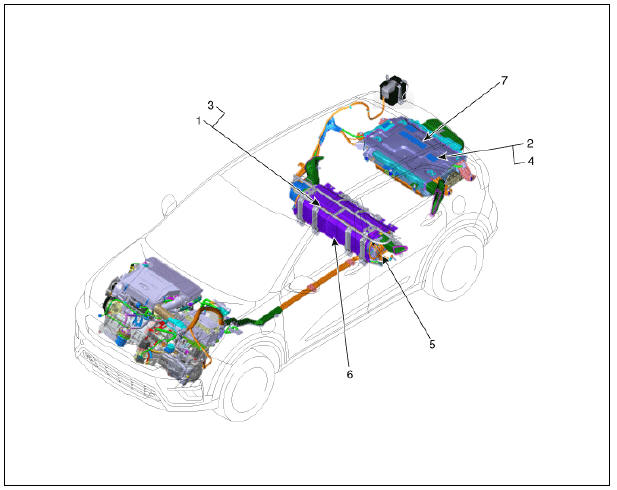 Main High Voltage Battery System Assembly
Sub High Voltage Battery System Assembly
Main High Voltage Battery Pack Assembly
Sub High Voltage Battery Pack Assembly
Power Relay Assembly (PRA)
High Voltage Battery Front Cover (Main High Voltage Battery)
High Voltage Battery Rear Cover (Sub High Voltage Battery)
High Voltage Battery System / Repair Procedures
Main High Voltage Battery System Assembly
Sub High Voltage Battery System Assembly
Main High Voltage Battery Pack Assembly
Sub High Voltage Battery Pack Assembly
Power Relay Assembly (PRA)
High Voltage Battery Front Cover (Main High Voltage Battery)
High Voltage Battery Rear Cover (Sub High Voltage Battery)
Schematic Diagram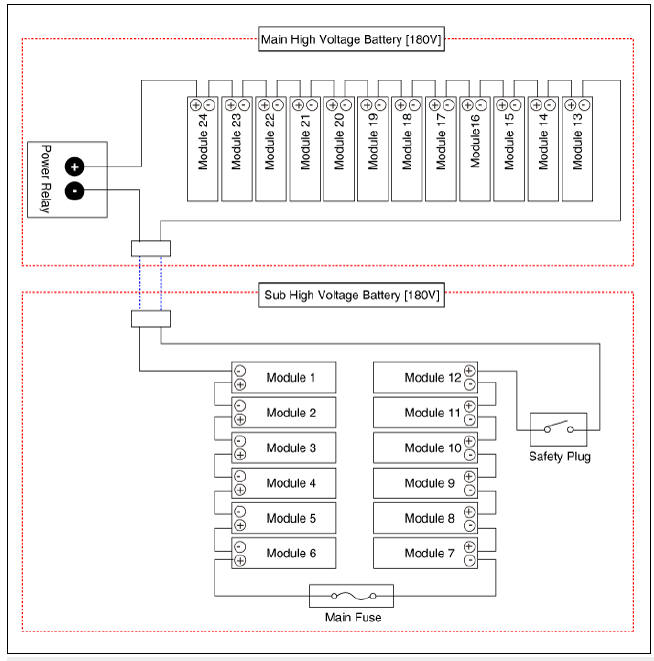 Module Number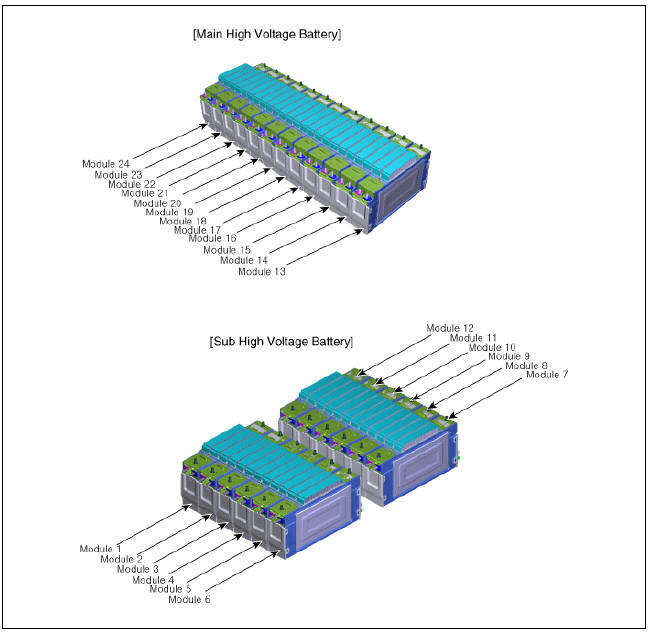 READ NEXT:
Removal Warning Be sure to read and follow the "General Safety Information and Caution" before doing any work related with the high voltage system. Failure to follow the safety instructions may result in serious electrical inju
Warning Be sure to read and follow the "General Safety Information and Caution" before doing any work related with the high voltage system. Failure to follow the safety instructions may result in serious electrical injuries. Be sure to
Warning Be sure to read and follow the "General Safety Information and Caution" before doing any work related with the high voltage system. Failure to follow the safety instructions may result in serious electrical injuries. Be sure to
SEE MORE:
Vehicle Identification Number (VIN) Kia NIRO Hybrid Type A - For hybrid vehicle Type A - For plug-in hybrid vehicle Type B Kia Niro EV Type A Type B The Vehicle Identification Number (VIN) is the number used in registering your
Checking the engine clutch actuator fluid level (Kia NIRO Hybrid) In normal driving conditions, the actuator fluid level does not go down rapidly. However, oil consumption rate may rise as vehicle mileage increases, and leakage in actuato