KIA Niro: Hybrid system gauge
Power gauge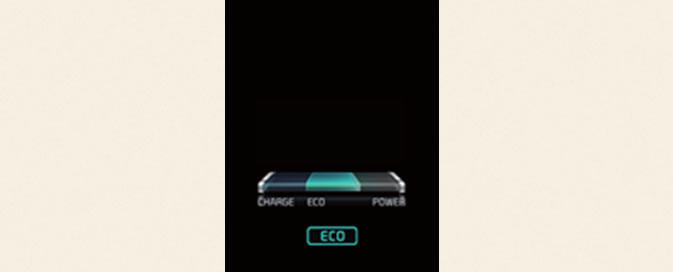 Type A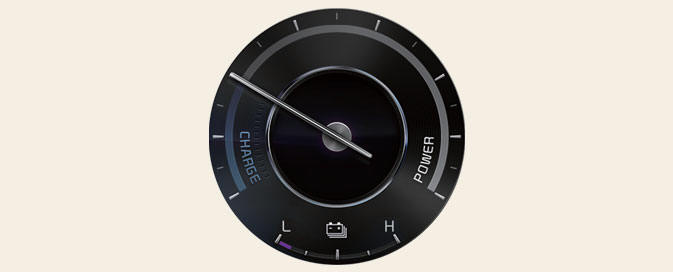 Type B
The hybrid system gauge indicates whether the current driving condition is fuel efficient or not.
CHARGE: Shows that the energy made by the vehicle is being converted to electrical energy. (Regenerated energy)
ECO: Shows that the vehicle is being driven in an Eco-friendly manner.
POWER: Shows that the vehicle is exceeding the Eco-friendly range.
Hybrid battery SOC (State of Charge) gauge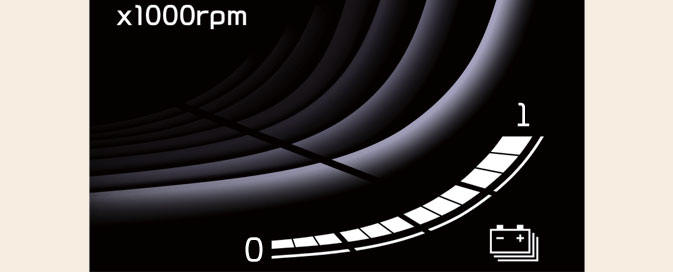 Type A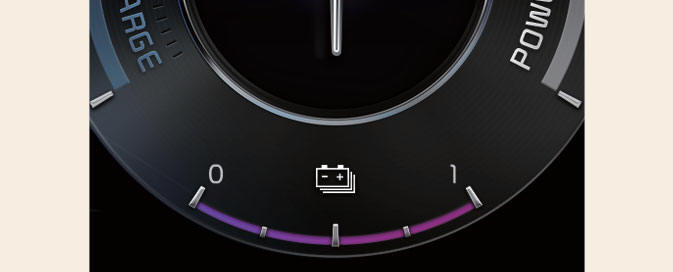 Type B
This gauge indicates the remaining hybrid battery power. If the SOC is near the "0 (Low)" level, the vehicle automatically operates the engine to charge the battery.
However, if the Service Indicator (

) and Malfunction Indicator Lamp (MIL) (

) turn on when the SOC gauge is near the "0 (Low)" level, we recommend the vehicle to be checked by an authorized Kia dealer/service partner.
READ NEXT:
Ready indicator READY This indicator appears: When the vehicle is ready to be driven. ON: Normal driving is possible. OFF: Normal driving is not possible, or a problem has occurred. Blinking: Emergency driving. When the ready indicator
Ready to drive A: Ready to start driving This message is displayed when the vehicle is ready to be driven. Check regenerative brakes A: Check regenerative brakes This message is displayed when the brake performance is low or the regene
A: Automatic mode The drive mode will be automatically selected from either Electric (CD) mode or Hybrid (CS) mode by the system according to the driving condition. CS (Charge Sustaining, Hybrid) mode (Plug-in hybrid vehicle) A: Hybri
SEE MORE:
Removal Disconnect the negative (-) cable of the 12V battery. Remove the under cover. (Refer to Engine Mechanical System - "Engine Room Under Cover") Drain the coolant of hybrid motor cooling system. (Refer to Hybrid Motor Cooli
We recommend that the trickle charger cable should be put in the storage box after use. Charging status indicator lamp for portable charger Status/Diagnosis/Countermeasure Charging connector plugged into vehicle (POWER Green