KIA Niro: Light position
Light position (Front)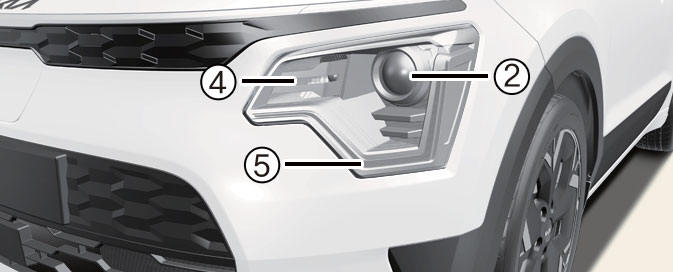 Head lamp - Type A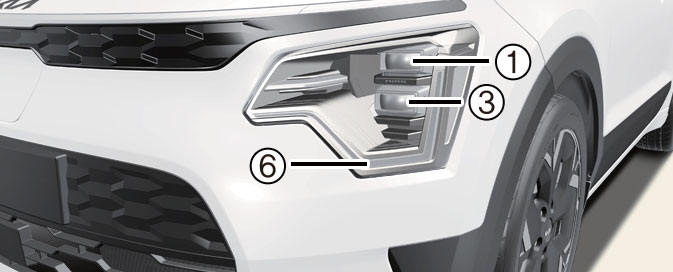 Head lamp - Type B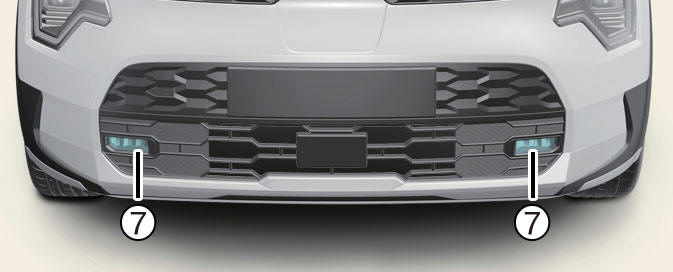 Front fog lamp
Headlamp (Low) (LED type)
Headlamp (Low/High) (Bulb type)
Headlamp (Low/High) (LED type)
Front turn signal lamp (Bulb type)
Day time running lamp/Position lamp (LED type)
Day time running lamp/Position lamp/ Front turn signal lamp (LED type)
Front fog lamp (LED type)
Light position (Rear)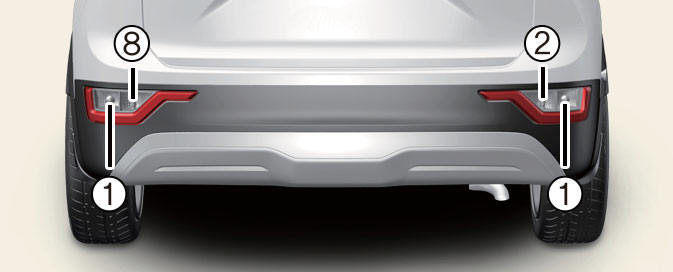 Rear combination lamp - Type A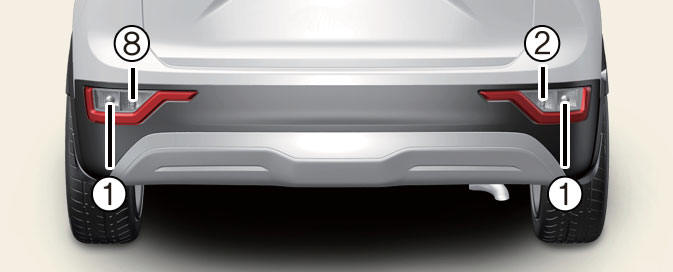 Rear combination lamp - Type B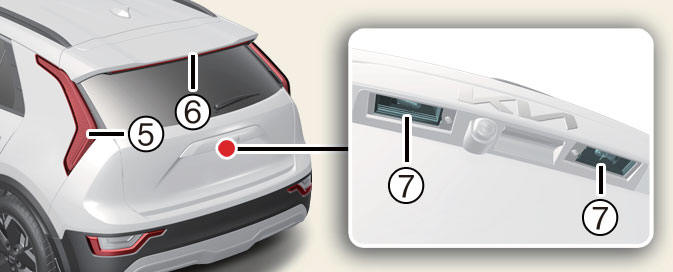 Rear turn signal lamp (Bulb type)
Backup lamp (Bulb type, Left-hand drive) Rear fog lamp (LED type, Right-hand drive)
Rear turn signal lamp (LED type)
Backup lamp (LED type, Left-hand drive) Rear fog lamp (LED type, Right-hand drive)
Tail lamp/Stop lamp (LED type)
High mounted stop lamp (LED type)
License plate lamp (Bulb type)
Rear fog lamp (LED type, Left-hand drive) Backup lamp (Bulb type, Right-hand drive)
Rear fog lamp (LED type, Left-hand drive) Backup lamp (LED type, Right-hand drive)
Light position (Side)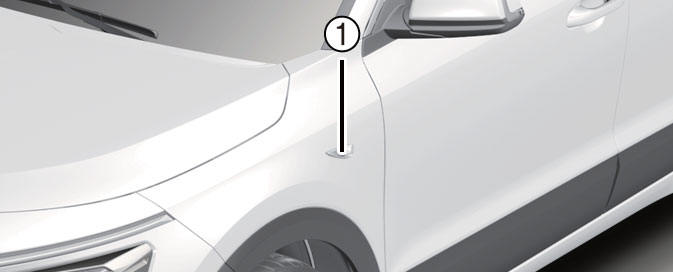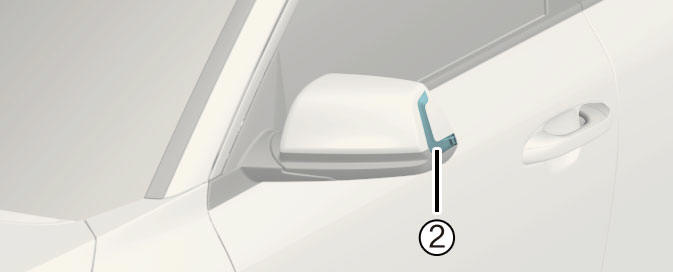 Side repeater lamp (Bulb type)
Side repeater lamp (LED type)
Replacing lights (LED type)
If the LED lamp does not operate, have your vehicle checked by a professional workshop. Kia recommends to visit an authorized Kia dealer/service partner.
The LED lamp cannot be replaced as a single unit because it is an integrated unit. The LED lamp has to be replaced with the unit.
A skilled technician should check or repair the LED lamp, for it may damage related parts of the vehicle.
READ NEXT:
Operation Before turning off the vehicle, operate the steering wheel in the opposite direction of the lamp to be replaced to steer the tires toward the inside of the vehicle body. When replacing the right headlamp: operate to the
Operation Turn off vehicle and disconnect the negative terminal from the battery. Using a screwdriver, gently pry the lamp assembly. Remove the bulb by pulling it straight out. Install a new bulb in the socket. Install the lamp
Operation Using a flat-blade screwdriver, gently pry the lamp assembly from interior. Remove the cover from the lamp assembly. Remove the bulb by pulling it straight out. Install a new bulb in the socket. Install the cover
SEE MORE:
Warning Be sure to read and follow the "General Safety Information and Caution" before doing any work related with the high voltage system. Failure to follow the safety instructions may result in serious electrical injuries. Be sure t
Auto defogging for automatic climate control Operation For Europe Air conditioning will turn ON at recirculation mode. Mode will change to defrost to direct airflow to the windshield. Fan speed will increase. Except Europe Ai