KIA Niro: Controlling fan speed (Kia NIRO Hybrid)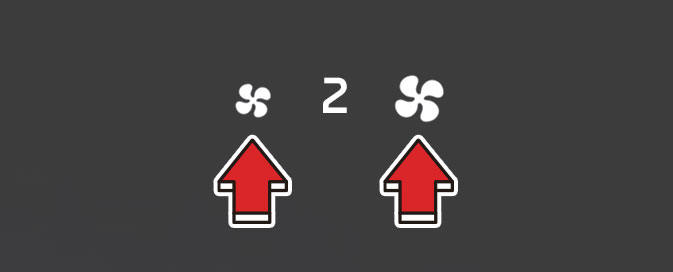 Operation
Press left or right button to adjust the speed.
Turning the fan OFF (Kia NIRO Hybrid)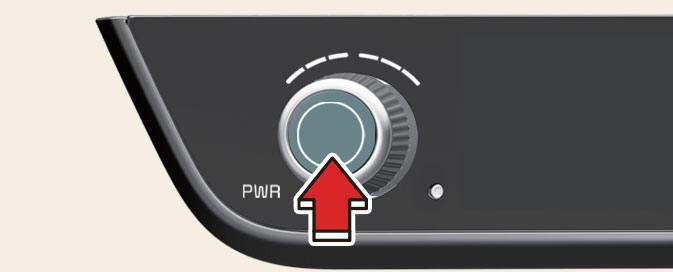 Operation
Press the left knob to turn the blowers off.
Climate control features (Kia NIRO Hybrid)
Activate upon washer fluid use (if equipped)
To prevent the odor from entering to inside the vehicle, the ventilation system changes to Recirculated Air Mode for a while when the windshield washer fluid sprayed.
Go to Settings ? Vehicle ? Climate ? Recirculate Air ? Activate upon Washer Fluid Use on the infotainment system.
INFORMATION
The infotainment system may change after software updates. For more information, refer to the manual provided in the infotainment system and the quick reference guide.
READ NEXT:
Operation Press the left or right button to adjust the speed. Press the knob to turn the blowers off. WARNING Continuously using the climate control system in the recirculated air position may fog the glass, obscure vis
Defrosting/defogging windshield (Kia NIRO Hybrid) Defrosting/defogging windshield (Kia Niro EV) Operation Set the fan speed to the desired position. Select desired temperature. Select ( ) or ( ). The outside (fresh) air and ai
SEE MORE:
WARNING The SRS is designed to deploy the front air bags only when an impact is sufficiently severe and when the impact angle is less than 30º from the forward longitudinal axis of the vehicle. Front air bags are not intended to
Specification Rail Pressure Sensor (RPS) Description and operation Description Installed on the delivery pipe, the Rail Pressure Sensor (RPS) measures the instantaneous fuel pressure in the delivery pipe. The sensing element (Semiconduc