KIA Niro: Electrical System
Be sure to disconnect the battery cable from the negative (-) terminal of the battery.
Never pull on the wires when disconnecting connectors.
Locking connectors will click when the connector is secure.
Handle sensors and relays carefully. Be careful not to drop them against other parts.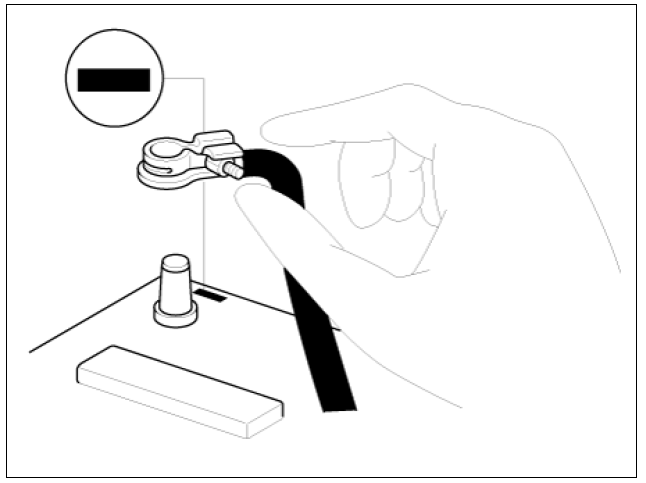 Rubber Parts And Tubes
Always prevent gasoline from contacting rubber parts or tubing.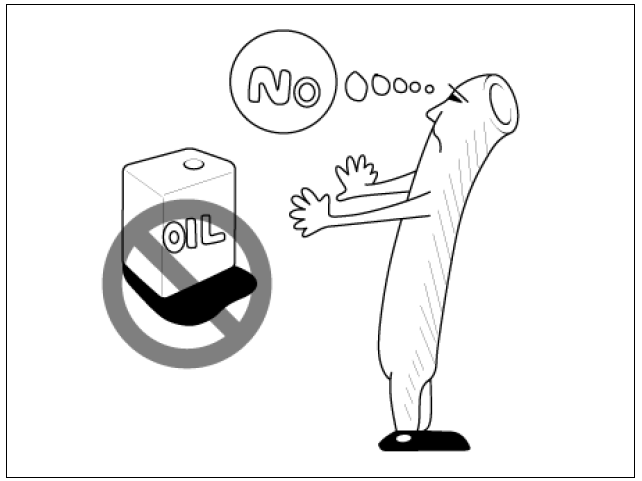 Measuring Body Dimensions
Basically, all measurements in this manual are taken with a tracking gauge.
When a measuring tape is used, check to be sure there is no elongation, twisting or bending.
For measuring dimensions, both projected dimensions and actual - measurement dimensions are used in this manual.
Dimensions Projected
These are the dimensions measured when the measurement points are projected from the vehicle's surface, and are the reference dimensions used for used for body alterations.
If the length of the tracking gauge probes is adjustable, measure it by lengthening one of two probes as long as the different value in height of the two surface.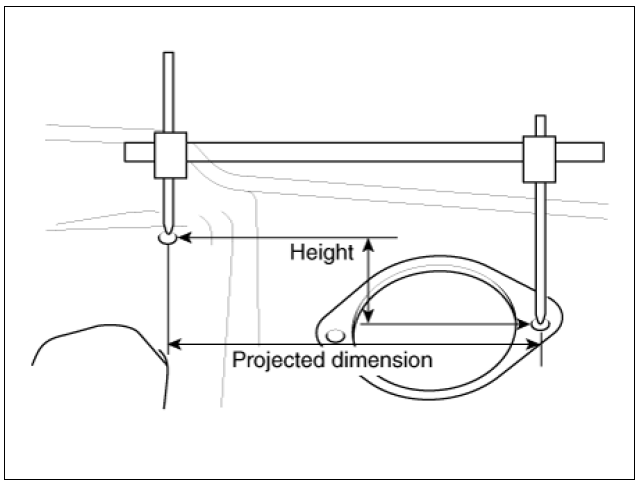 Measuring Actual Dimensions
These dimensions indicate the actual linear distance between measurement points, and are used as the reference dimensions when a tracking gauge is used for measurement.
First adjust both probes to the same length (A=A') before measurement.
Warning
Check the probes and gauge it self to make sure there is no free play.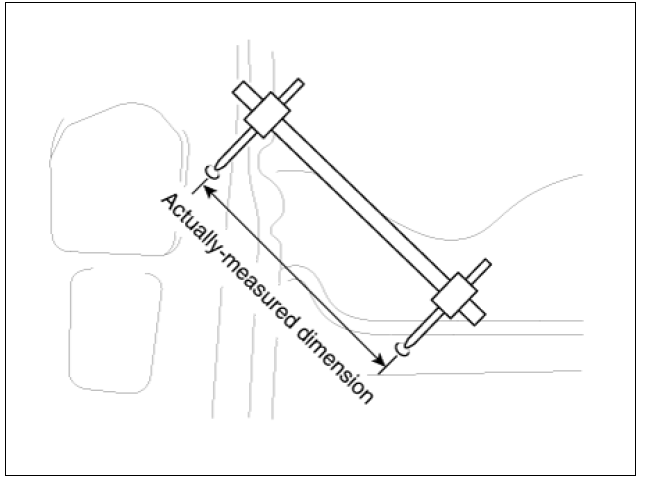 Measurement Point
Measurements should be taken at the center of the hole.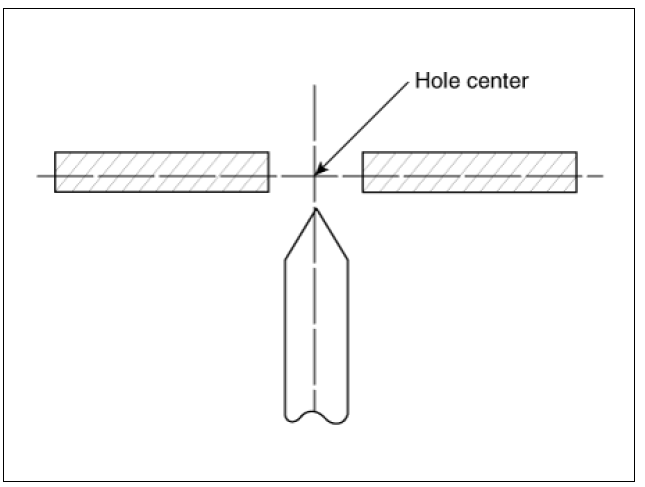 Checking Cables And Wires
Check the terminal for tightness.
Check terminals and wires for corrosion from battery electrolyte, etc.
Check terminals and wires for open circuits.
Check wire insulation and coating for damage, cracks and degrading.
Check the conductive parts of terminals for contact with other metallic parts (vehicle body and other parts).
Check grounded parts to verify that there is complete continuity between their attaching bolt(s) and the vehicle's body.
Check for incorrect wiring.
Check that the wiring is properly secured to preventcontact with sharp corners of the vehicle body, etc. orhot parts (exhaust manifold, etc.)
Check that the wiring is clamped firmly to provide enough clearance from the fan pulley, fan belt and other rotating or moving parts.
Check that the wiring has a little space so that it can vibrate between fixed and moving parts such as the vehicle body and the engine.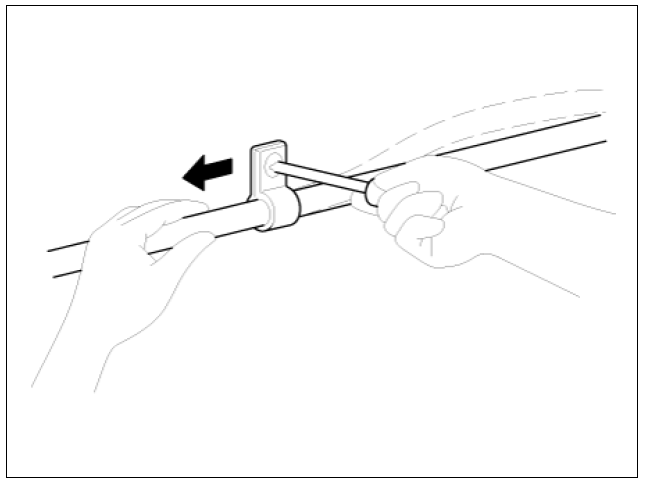 Check Fuses
A blade type fuse provides circuit check (voltage/amperage) test access to allow checking the fuse
without removing if from the fuse box. The fuse is good if the test lamp lights up when one lead is
connected to the test taps (one at a time) and the other lead is grounded. (Turn the ignition switch so
that the fuse circuit becomes operative)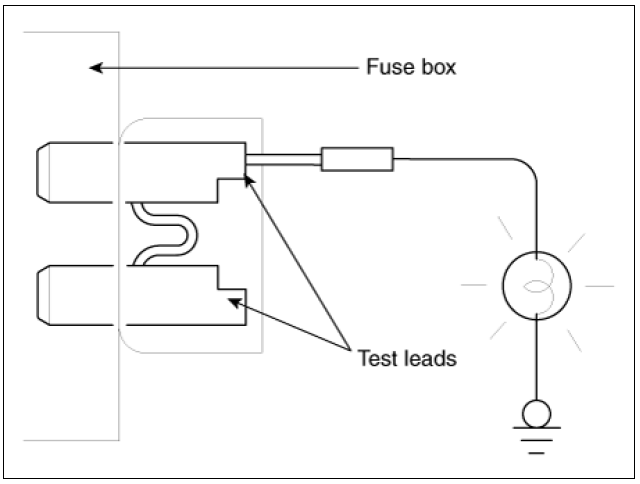 READ NEXT:
Prior to servicing the electrical system, be sure to turn off the ignition switch and disconnect the battery ground cable. Warning In the course of MFI or ELC system diagnosis, when the battery cable is removed, any diagnostic trouble
Identification Numbers Identification Number Description Vehicle Identification Number World Manufacturer Identifier (WMI) KNA : Passenger vehicle, MPV(Multipurpose Passenger Vehicle)/SUV(Sports Utility Vehicle)/RV(Recreational
Proper service methods and repair procedures are essential for safe, reliable operation of all motor vehicles as well as personal safety of the operator. The service procedures and descriptions in this shop manual provide general directions for
SEE MORE:
If the sunroof glass senses any obstacle while it is closing automatically, it will reverse direction then stop at a certain position. The auto reverse function may not work if an object thin or soft is caught between the sliding sunroof
Specifications Clutch Cover and Disc Engine Clutch Actuator Service Standard Tightening Torques Lubricants Special Service Tools Tool Name / Number/ Illustration / Description Clutch disc guide 09411-1P000/ /Use