KIA Niro: Rail Pressure Sensor (RPS)
Specification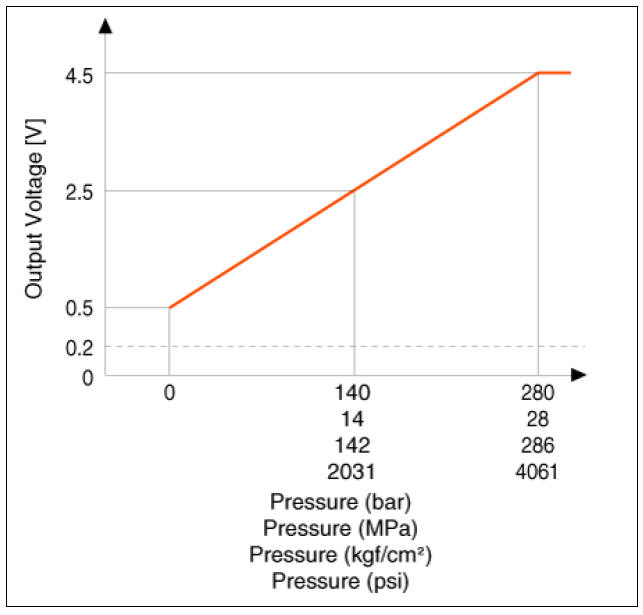 Rail Pressure Sensor (RPS) Description and operation
Description
Installed on the delivery pipe, the Rail Pressure Sensor (RPS) measures the instantaneous fuel pressure in the delivery pipe. The sensing element (Semiconductor element) built in the sensor converts the
pressure to voltage signal. By using this signal, the ECM can control correct injection amount and
timing and adjusts the fuel pressure with the fuel pressure regulator valve if the target pressure is
different from the actual pressure calculated by the RPS output signal.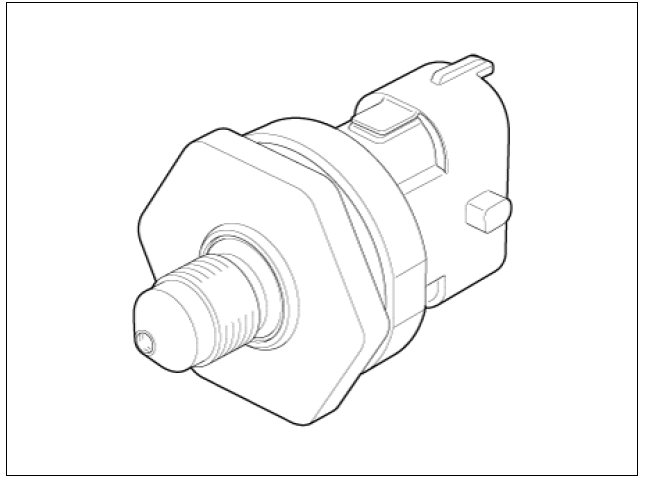 Circuit Diagram

Harness Connector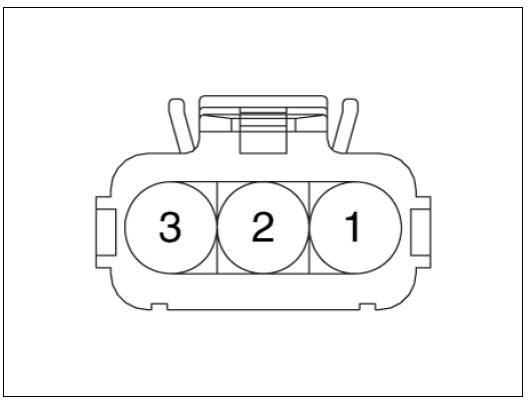 Rail Pressure Sensor (RPS) Repair procedures
Inspection
Connect the KDS on the Data Link Connector (DLC).
Measure the output voltage of the RPS during idle at various engine speeds.

Removal
Release the residual pressure in fuel line.

(Refer to Fuel Delivery System - "Release Residual Pressure in Fuel Line").

Switch "OFF" the ignition and disconnect the negative (-) battery terminal.
Remove the intake manifold.

(Refer to Engine Mechanical System - "Intake Manifold")

Remove the injector foam (A).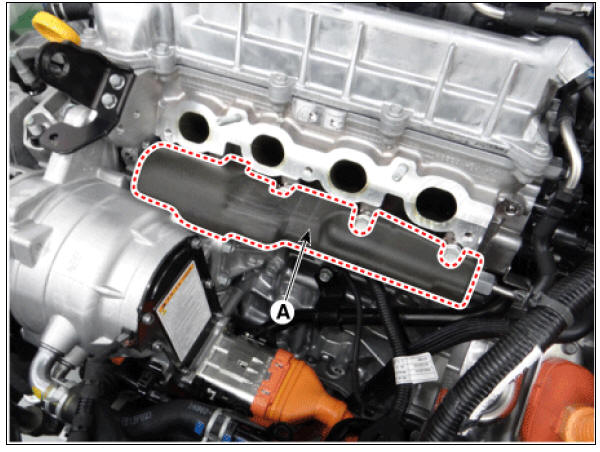 Disconnect the rail pressure sensor connector (A), and then remove the sensor (B) from the delivery pipe.
Rail Pressure Sensor : 30.0 - 34.3 N*m (3.0 - 3.5 kgf*m, 22.1 - 25.3 lb*ft)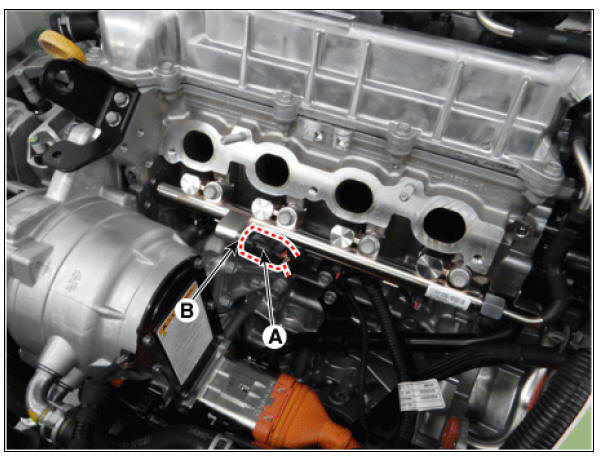 Installation
Warning
Install the component to the specified torque.
Note that internal damage may occur when the component is dropped. If the component has been dropped, inspect before installing.
Install in the reverse order of removal.
Signal Waveform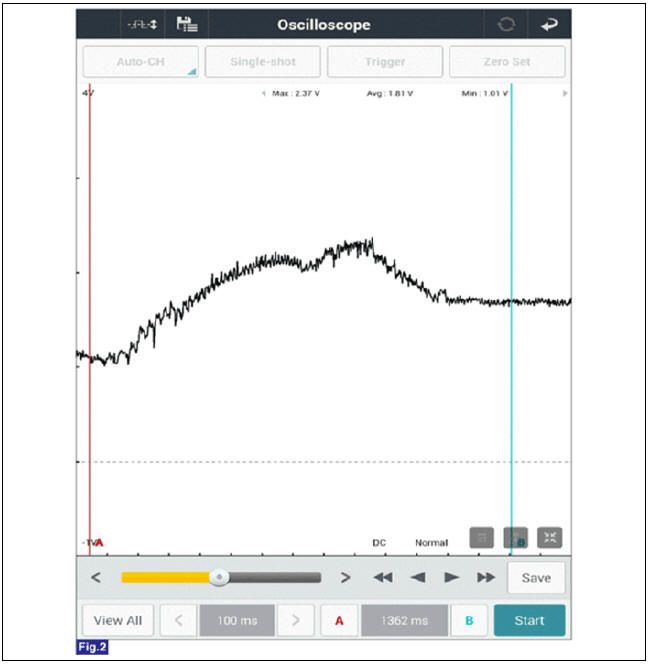 БЮ Fig.2) Nomal signal waveform of rail pressure sensor at engine idle.
READ NEXT:
Specification Accelerator Position Sensor (APS) Description and operation Description Installed on the accelerator pedal module, the Accelerator Position Sensor (APS) detects the rotation angle of the accelerator pedal. The APS is one o
Specification Description The GDI injector is similar to a standard injector, but sprays fuel at a much higher pressure directly into the combustion chamber and has a swirl disc to get the fuel swirling as it exits the nozzle. This aids i
Specification Purge Control Solenoid Valve (PCSV) Description and operation Description Installed on the intake manifold, the Purge Control Solenoid Valve (PCSV) controls the evaporative purge between the canister and the intake manifold. I
SEE MORE:
If frequent additions are required, we recommend that the system be inspected by a professional workshop. Kia recommends to visit an authorized Kia dealer/service partner. The inverter coolant level should be in between MAX and MIN when the
Specifications Liquid Gasket Tightening Torques Warning Torque - to - yield cylinder head, connecting rod cap and crankshaft main bearing cap bolts must be replaced once removed because the bolts are