KIA Niro: Emission Control System
Components Location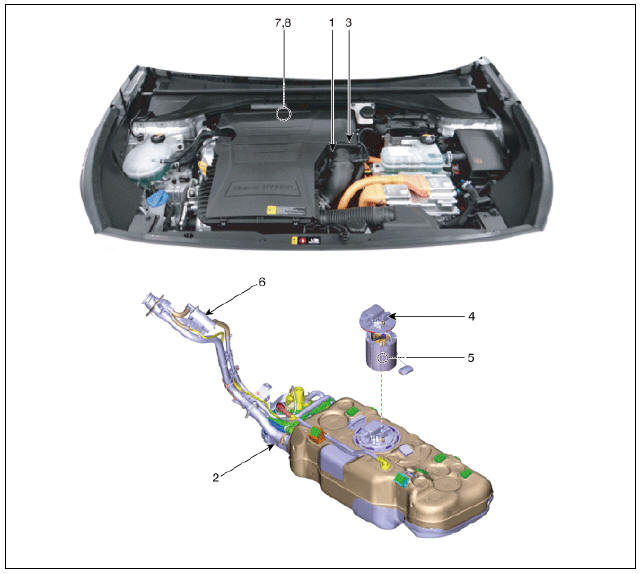 PCV Valve
Canister
Purge Control Solenoid Valve (PCSV)
Fuel Tank Pressure Sensor (FTPS)
Fuel Level Sensor (FLS)
Fuel tank air Filter
Catalytic converter (WCC)
Gasoline Particulate Filter (GPF)
PCV Valve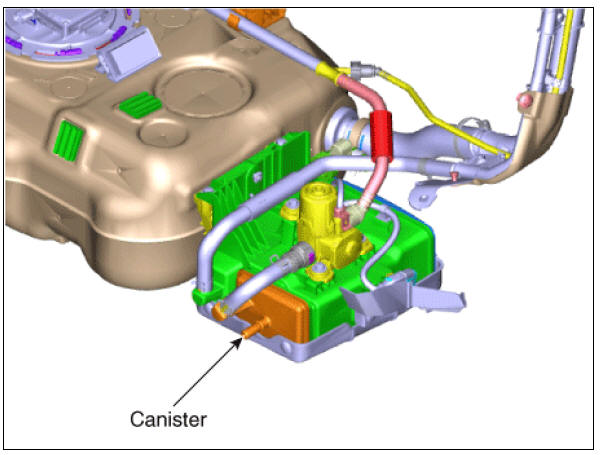 Canister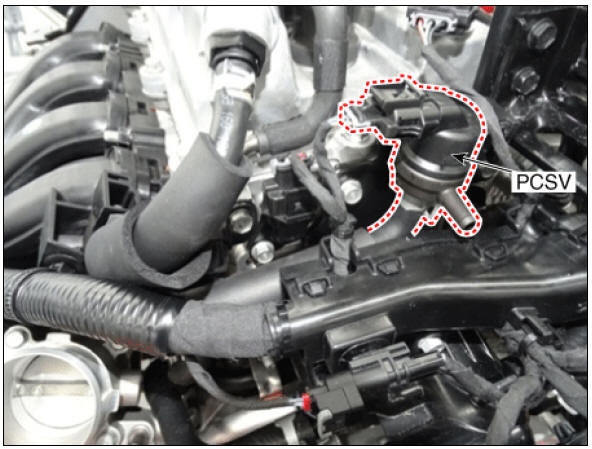 Purge Control Solenoid Valve (PCSV)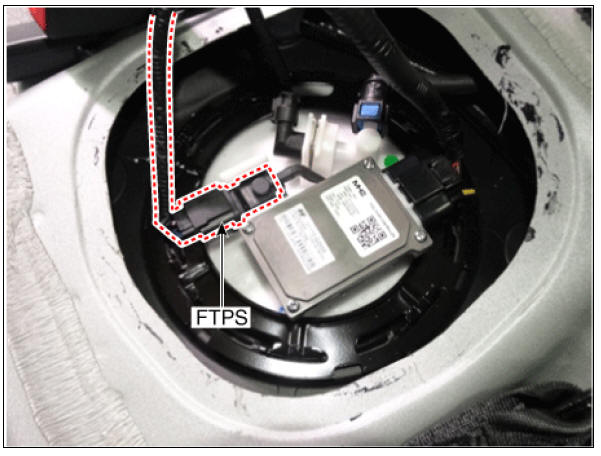 Fuel Tank Pressure Sensor (FTPS)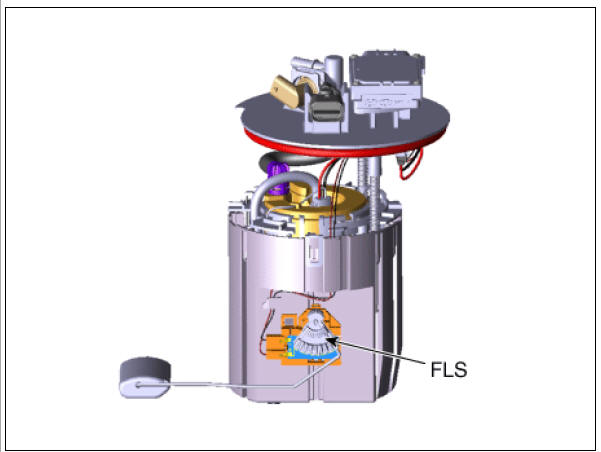 Fuel Level Sensor (FLS)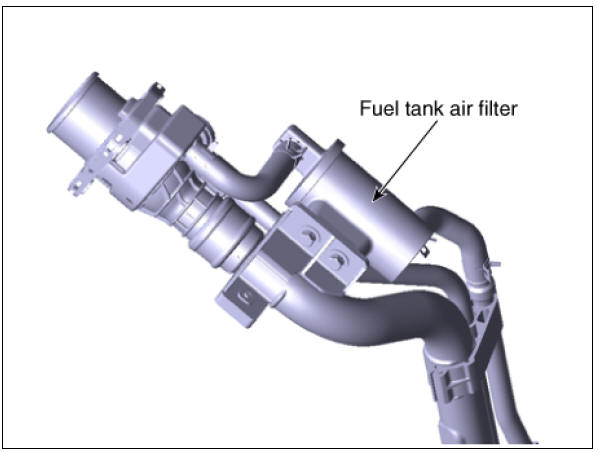 Fuel tank air Filter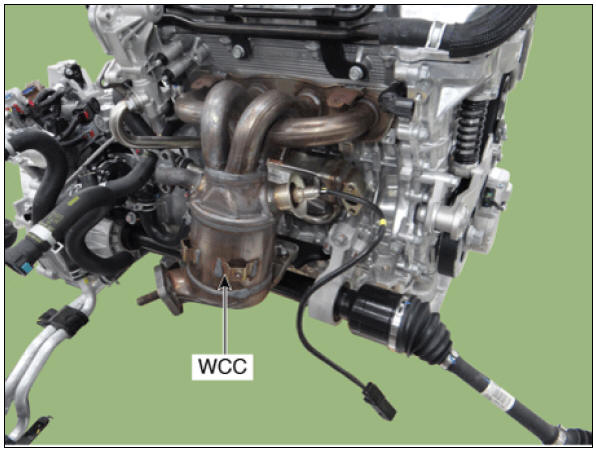 Catalytic converter (WCC)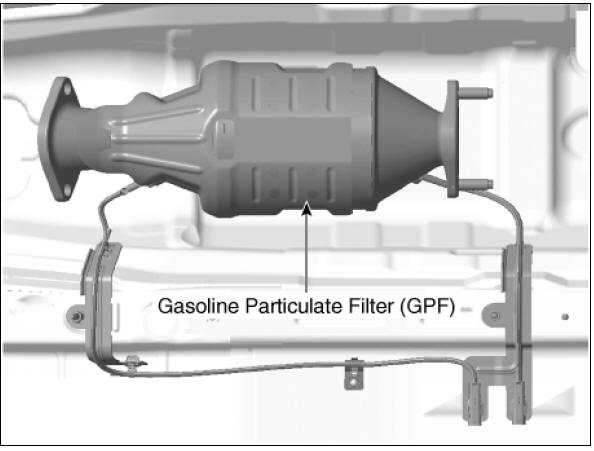 Gasoline Particulate Filter (GPF)
Description
Emissions Control System consists of three major systems.
The Crankcase Emission Control System prevents blow-by gas from releasing into the atmosphere.

This system recycles gas back into the intake manifold (Closed Crankcase Ventilation Type).

The Evaporative Emission Control System prevents evaporative gas from releasing into the
atmosphere. This system burns gas at appropriate engine operating condition after gathering it in
the canister.
The Exhaust Emission Control System converts the three pollutants (hydrocarbons (HC), carbon
monoxide (CO), and oxides of nitrogen (NOx)) into harmless substances by using the 3-way
catalytic converter.
Schematic Diagram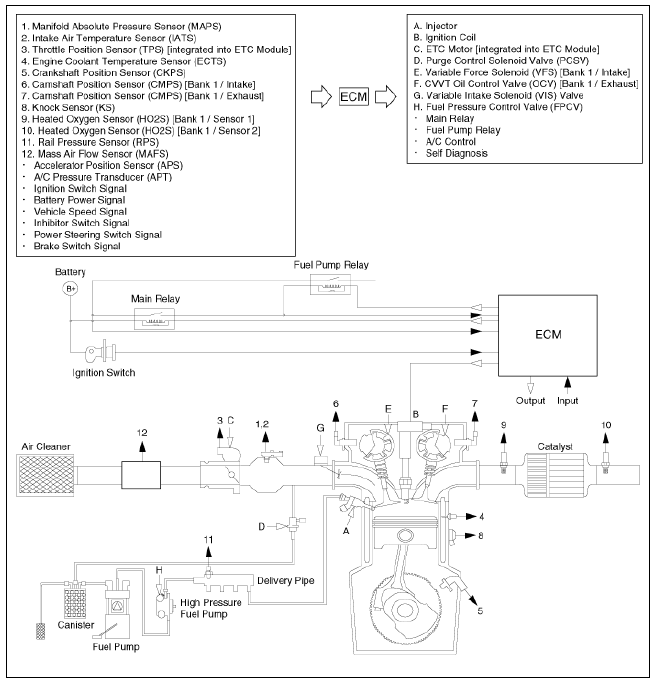 Troubleshooting

READ NEXT:
Schematic Diagram Repair procedures Inspection After disconnecting the vapor hose from the PCV valve, remove the PCV valve. Reconnect the PCV valve to the vapor hose. Run the engine at idle, then put a finger over the open end of the
Removal Disconnect the vapor hose (A). Remove the PCV valve (B). Inspection Insert a thin stick (A) into the PCV valve (B) from the threaded side to check the plunger movement. Warning If the plunger does not move (PCV
SEE MORE:
Jack and tools Jack handle Jack Wheel lug nut wrench Removing and storing the spare tire Operation Remove the luggage board cover (1). Turn the tire hold-down wing bolt counterclockwise. Store the tire in the
Removal and Installation Water Temperature Control Assembly Disconnect the battery negative terminal. Loosen the drain plug, and drain the engine coolant. Remove the reservoir cap to help drain the coolant faster. (Refer to Cool